PunkTerhi390 (Korpoo, Finland -&nbsp2019) 3.00 x 1.05 x 3.10 m, plastic, wood, iron, ropes, polyurethane, silicon, cotton, aluminum, carbone.
PunkTerhi390 is a sculpture made out of two old plastic boats. It is a compact sculling and sailing boat made out of the crossing of two crafts: a broken Finnish Terhi 390 plastic motorboat from the 1970s, previously belonging to the legendary Korpoström farmer Reinhard Jansson, and a discarded Italian surfboard designed in the 1980s by yacht designer Andrea Vallicelli. Both were collected from the island of Korpo, recycled, and made into a sculpture during the May 2019 at AARK Archipelago Art Residency.
Propulsion is provided by a square sail and two single oar systems, a Chinese ancestral patented yuloh and an original godille from the French Brittany.
PunkTerhi390 navigated at Baltic sea in the Turku Archipelago before finally being installed at The Plastic Garbage Project in Korpoström.
Dismantling the original crafts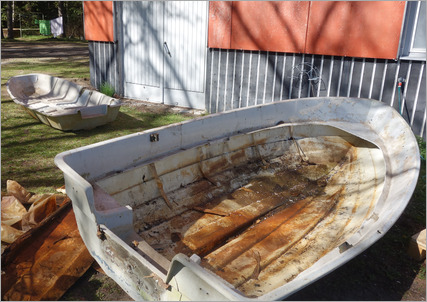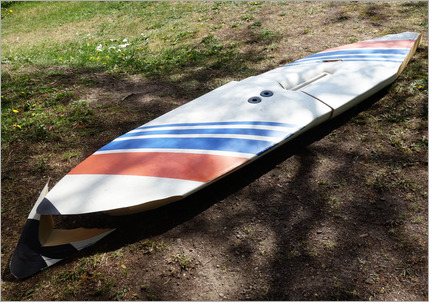 Sculpting the yuloh single scull propeller, the local shipyard, and the sheet of AARK art residence used to sail PunkTerhi390 at daytime.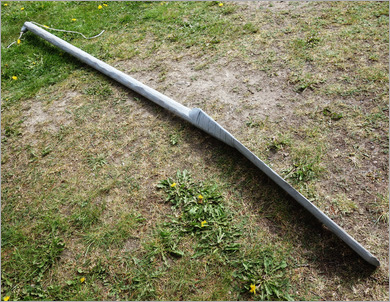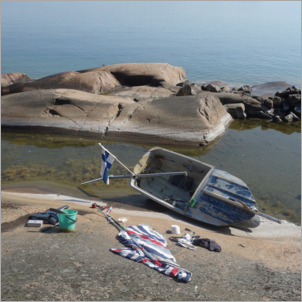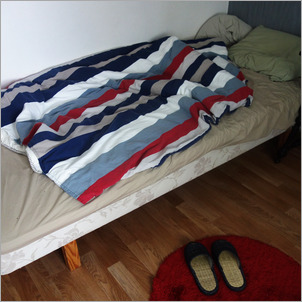 A link to an original fiction of Philippe Gardien about PunkTerhi390