Osougil Project is an International Art Festival located in Daeryong, a small rural town in South Korea. The Osougil Project includes a sculpture symposium, installations, video art and an art seminar taking place along the paths (osougil) and houses of the town.
The sculpture named «Mobilosan» is a small mobile golden mountain on red wheels. Mobilosan is made out of an amount of common local building materials collected and piled together. Mobilosan is shaped as a downscaled mountain or a concentrated image of the town. Plants grow on it. The wheels allow the device to move around. The wheels answer to the contradictory constrain of a removable site specific work. Mobilosan is exposed along the streets of Daeryong village.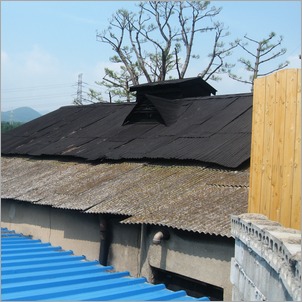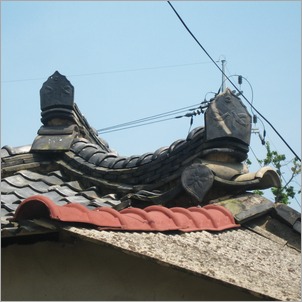 In June 2014 the sculpture had a traffic crash.