A bridge crossing the Eight Mile River in I-Park built during an artist residence in Connecticut, USA.
After four propositions, an aluminum movable Wheelbridge is constructed. This bridge can be removed in case of flooding or neighbours protests.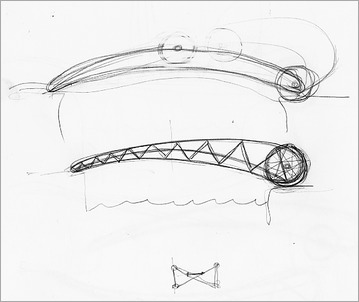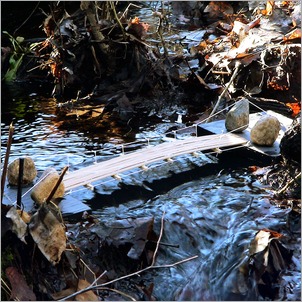 The bridge swings over the stream with ease and power. It does not just connect banks that are already there. The banks emerge as banks only as the bridge crosses the stream. From «Building Dwelling Thinking» by Martin Heidegger.
8 meters, aluminum.
Eight Mile River, East Haddam, Connecticut, USA.