Tasu is the name of a site specific sculpture for water and wind context.
Done with rivetted aluminium, the hull is light and rigid.
A frontal removable weel enable land transport.
On water, the propulsion energy is mainly provided by the wind.
Tasu is inhabitable but cannot fly.
Tasu aluminium model and first aluminium fold.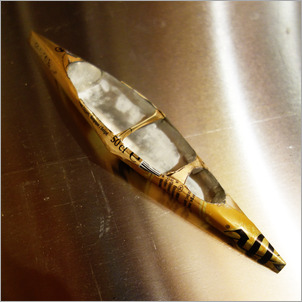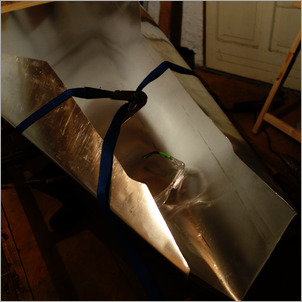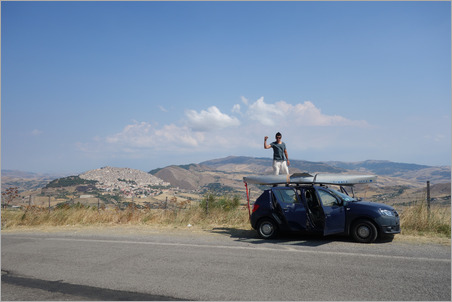 Sculptor's previous attempts to make boat with stone, wood, zinc, fabric, plastic, glue, iron: